Here's a scenario we hear about all too often:
A SaaS or other type of subscription business starts out handling its recurring billing manually. With only a handful of customers, it's easy enough to stay on top of.
But, as the business scales and the volume of invoices grows, so too does the number of revenue leaks stemming from bottlenecks, limitations, and errors.
Sound familiar?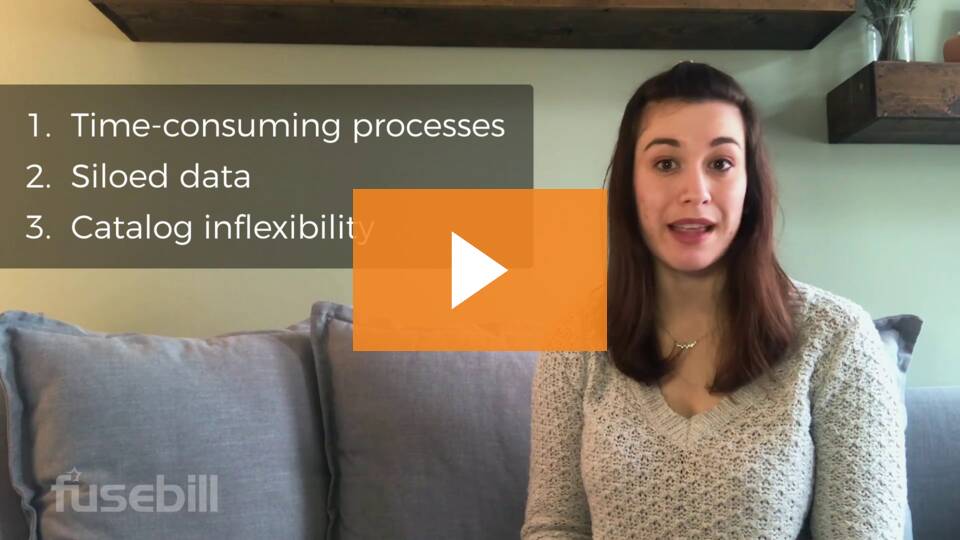 3 Signs You've Outgrown Your Current Recurring Billing Process
It's a common growing pain for many scaling SaaS businesses, but there's an easy enough fix. Adopting a modern recurring billing system can do more than simplify invoice generation—it can enhance everything related to your billing processes from the moment you sign a new customer right through to your end-of-year reporting.
An automated billing system streamlines the entire billing process…and then some.
Automated billing systems are about are about more than just sending invoices to customers. The right software creates a holistic subscription management solution that plugs revenue leaks, generates efficiencies, and enables your business to scale with less friction.
Here's how:
1. Reduces customer acquisition costs.
Automated billing software can help lower your customer acquisition costs (CAC) by enabling bottom-up sales. This means allowing new customers to sign up on their own without going through a sales representative.
Having a sales or customer success rep work directly with smaller accounts isn't always the best use of your resources. Consider products like Slack or Zoom, which allow non-enterprise customers to purchase a plan and get started on their own in a matter of minutes.
With an automated billing system backing you up, you, too, can create hosted registration pages that enable new users to sign up for a plan without having to speak to your sales team.
2. Eliminates human error in the signup stage.
Another downside of manual signups is the increased possibility of human error. If the sales or service rep makes a typo when entering customer data, that may reflect in future invoices and in your CRM.
With hosted registration pages, customer data is captured in your billing system exactly how the customer enters it. A self-service portal hosted by your billing software lets the customer change their information whenever they need to.
Additionally, integrating your automated billing system with your CRM means customer details will automatically sync between the two platforms. This ensures customer data is up-to-date no matter where you need to access it.
3. Facilitate easy invoice proration.
Sometimes, customers want to begin their subscription partway through a billing cycle. Without the right tools in this scenario, manually prorating the customer's invoice is an error-prone, tedious process.
Because of that, many businesses don't bother with proration at all. Instead, they lose out on the revenue that should have been generated from that first month's invoice.
Switching to an automated process plugs that leak for you. No manual work is necessary for prorating a customer invoice—the system takes care of it on its own.
Recurring billing automation also enables each customer to have their own billing cycle, starting from the day they first sign up, so no proration is even necessary. This is something that often requires too much work to be feasible when billing teams work manually.
4. Integrate with your product for quick, accurate, usage-based billing.
Sometimes, recurring payments aren't exactly the same every month. If your business invoices customers based on product usage, you know this firsthand. But if your process is largely manual, your finance team might be:
invoicing a couple of months behind to create time for calculating charges and creating invoices and/or
charging customers based on a usage range rather than a true per-unit cost, which is simpler to calculate.
When your billing software offers seamless integration with your own product via an API, the two systems can "talk" to each other. Your software product tells your billing system exactly how much a customer has used in any given period so you can charge more precisely and speed up the invoicing process.
5. Automate invoicing & online payments.
Of course, there's also automated billing systems' headline benefit: the automation of recurring invoices. When it's time to bill a customer, the system creates and emails the invoice to the contact on file, all on its own.
However, you can take that benefit one step further. By integrating your billing software with your payment processing solution, you completely automate payment collection when customers choose to save their payment data in your system. That way, neither you nor your customer needs to take any action when it's time to make a recurring payment.
Some billing systems even come with built-in payment gateways, leaving you with one less piece of technology to shop for.
6. Put dunning management on auto-pilot.
While automated payment collection increases your likelihood of getting paid, failed payments can and will still happen. Thankfully, dunning is another component of the billing process you can automate with the right software.
An automated billing system should have certain dunning features baked in, such as:
automated dunning email and SMS messages,
automated transaction retry schedules—which can recover up to 75% of the revenue that would otherwise be lost to failed payments—and
in-depth reporting and tracking of aging accounts receivables.
The ability to automate the collections process can make a big impact on your business's bottom line. Construction software provider CoConstruct was able to recover $2000 a month after switching to an automated billing system thanks in large part to its dunning features.
7. Enable easy pricing changes.
When your billing process is manual-heavy—using spreadsheets or a legacy billing system—making regular pricing uplifts isn't a simple task. It might mean someone needs to go through and change the pricing for each customer one by one, or that your development team needs to get involved.
For many businesses with manual-heavy billing, the volume of work required and the potential for error means they simply never make pricing changes —a decision that will negatively impact recurring revenue numbers. Regular pricing optimization helps your business stay on top of market demands, competitor pricing, and the ever-growing cost of doing business.
But with a modern, automated billing system, you have the advantage of catalog flexibility. Pricing changes only take a few minutes to implement, and you can even schedule future uplifts to happen as frequently as you'd like.
8. Simplify revenue recognition and reporting.
You already know about the ASC 606 revenue recognition standard for recurring revenue businesses…and the headaches it causes.
Subscription revenue recognition is hard to get right, and the penalties for getting it wrong aren't exactly insubstantial. Around 60% of businesses investigated for fraud by the SEC in the past decade had inaccurately recognized revenue. You can bet most of those businesses received some hefty fines.
An automated billing system keeps track of your earned vs. deferred revenue according to whatever recognition schedule you'd like to set. It also keeps record of all transactions to make month-, quarter-, or year-end reporting a breeze.
So, if your stakeholders want to do a due diligence deep-dive into your financial records or the IRS hits you with a surprise audit, your data will be clear and accurate. Phew!
Billing automation means better subscription management.
'Automated billing software' is almost a misnomer because it doesn't just automate billing. Billing automation is certainly an invaluable, time-saving asset to your business, but an automated billing system is so much more.
It's a complete solution that plugs revenue leaks to boost cash flow, provides greater billing accuracy to enhance the customer experience, and supports your revenue operations to keep them running smoothly. It's one addition to your fintech stack that's almost guaranteed to support business growth.